Profit Sharing Update:
As of the end of the day today we are at 131% of last October's sales. If we average $136/day the rest of the month, we will hit 135%!
If these profit charing updates don't make sense to you, please ask!
I'm working on getting the spreadsheet that tracks everything put on the iPad so you can see our progress while you're working.
Emails:
We added 40 emails last week!
Music:
Now that we have a speaker out side, it is very important that our music is clean and appeal to our main customer base.
Not to sound too much like an old lady, but let's please avoid rap music in the store. Our playlists need to be as customer friendly as possible!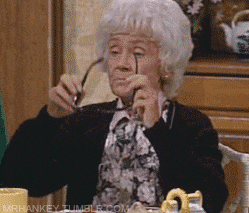 Shipments:
Let's just do shipments at the store Monday-Thursday. With the bank being closed all weekend it can mess with our accounting.
Ches & Lisa will be out of town this week and part of next.
Let me know if you need anything while they're gone!
Please reload
I'm busy working on my blog posts. Watch this space!
Please reload